With the amount of well-paid jobs rising in the Capital Region, more than ever before we are seeing a considerable diversity in the industries that are putting down roots right here in Ottawa. The most recent City of Ottawa data has Ottawa's Median family income at $102,000, and when compared to other major cities in Canada, that's pretty incredible, especially when you factor in the cost of living. Be sure to check out our recent blog comparing affordability in major Canadian cities.
Here's a list we've compiled of the top-paying and sought-after positions in Ottawa right now:
1. Software Developer – Earnings Potential $100,000+
With Ottawa's emergence as a tech hub, we've seen an incredible increase in the number of Software Developers recruited to the region. This expansion to the industry has meant that a generation of young people who grew up tinkering with their Commodore 64 have access to a relatively well-paid profession with lots of opportunities for entrepreneurial ventures.
2. Salesforce Developer – Earnings potential $110,000+
Like a Software Developer with a distinct sub-specialty, Salesforce has become such an important player in customer relationship management that it has spawned a special class of developers that can find new and novel ways to integrate the platform. Moreover, with so many companies using the Salesforce system, creating custom applications that work in conjunction with it is an ever-expanding profession. Similarly to a Software Developer, this profession provides considerable opportunity for advancement or entrepreneurship and provides a long list of companies that will be happy to negotiate for your skills.
3. Director of Valuations – Earnings Potential $120,000 to $130,000
The current state of tech entrepreneurship, especially in Ottawa, has led to a focus on merger and acquisitions. Start-ups have become almost as frequent here as they are in Silicon Valley and as such, there are always more established players who are keen to get the edge they need through acquiring a smaller team with a great product. It's also become more normal for two comparable organizations to recognize when they have the potential for great synergy and look to merge their operations. As a result, we've seen a focus on having a designated Valuations position at earlier stages than we have in past years. As the market expands, this is a position that is only going to continue to be in demand and likely able to command larger compensation as a result.
4. Software Product Manager – Earnings Potential $130,000+
As the tech sector in Ottawa matures, we are seeing a considerable increase in Product Managers in the Software space. In the early days, there tended to be more of an ad-hoc start-up feel to the development process, but with established homegrown players like Shopify and the influx of international heavyweights like Apple and IBM, the development process has taken on more considerable significance. The need to truly understand the audience, as well as the product life cycle, has made this a sought out team member and provided enormous growth potential.
5. Corporate Lawyer – Earnings Potential $100,000+
Lawyers in Ottawa have always done quite well. As the home of the Nation's supreme court, this has always been a city that understands the need for process and fair play. However, as Ottawa becomes a more entrepreneurial city, the need for the sort of lawyer who can oversee complex contractual negotiations has been on the rise. As our local tech sector develops, many of these one-time start-up shops are doing some pretty large deals and seeing the benefit of having an in-house counsel protecting their IP. Many of Canada's more substantial firms have always had a presence here, but as the business community continues to thrive, many of them have seen a reason to expand their footprint in the Capital Region.
6. Senior IT Security Specialist – Earnings Potential $110,000+
Because of the all too frequent data breaches that have caused considerable harm to company reputations, Cyber-security has become more of a corporate concern in the last decade and driven the demand for skilled IT Security Specialists. Of course, with the current development of the 5G Network underway and the concerns of Huawei's relationship with the Chinese government any company operating in the tech space is looking to make sure they're secure. From what we've seen to date, having Cyber-Security expertise is only going to increase your value in the market place over the next number of years.
7. Senior Saas Project Manager – Earnings Potential $120,000+
Service as a Software has been one of the biggest pieces of Ottawa's most recent ascendance as a tech hub. We are now home to the most comprehensive SaaS conference in Canada, SaaS North (https://saasnorth.com), and we've lured major SaaS companies like Amazon and Microsoft to invest in the Capital Region. As a Senior SaaS Project Manager, you are going to find there is considerable opportunity to grow and much room to negotiate your compensation.
8. Director at a Crown Corporation – Earnings Potential $130,000+
Having the federal government as a substantial employer in Ottawa has always meant that the local economy can weather a great deal of turmoil. Senior government positions have traditionally been well compensated, but with the arms-length Crown Corporations, you have a more significant opportunity to try developing ideas away from the bureaucracy. With an organization like the National Capital Commission, a Director role will provide you with excellent earning potential, connections inside the government, and connections to the business community that may prove invaluable when it comes to making your next career move.
9. Engineering Project Manager – Earnings Potential $125,000
Being responsible for leading construction projects from an engineering perspective is always going to be one of the top jobs for salary potential in a growing metropolis. As of 2019, that's exactly what Ottawa is, having just passed the one million people population marker. Of course, Ottawa having a larger landmass than Toronto, Calgary, Edmonton, Montreal, and Vancouver combined means that it's growing population is going to need new construction development and new infrastructure to connect it all.
10. Aerospace Engineer – Earnings Potential $80,000 – $100,000
The general advancement in technology has lead to a renewed interest in the Aerospace industry. Companies like SpaceX and Blue Origin have led the way in reigniting the public imagination and driving private dollars into aerospace engineering. While it's always been a well-paid position, the current demand for development in this area means that there is a good chance we are only going to see compensation levels increase in this field. Ottawa, being the location of the Department of National Defense and just down the road from the Canadian Space Agency, outside of Montreal, seems to be the best place to build a career in this industry.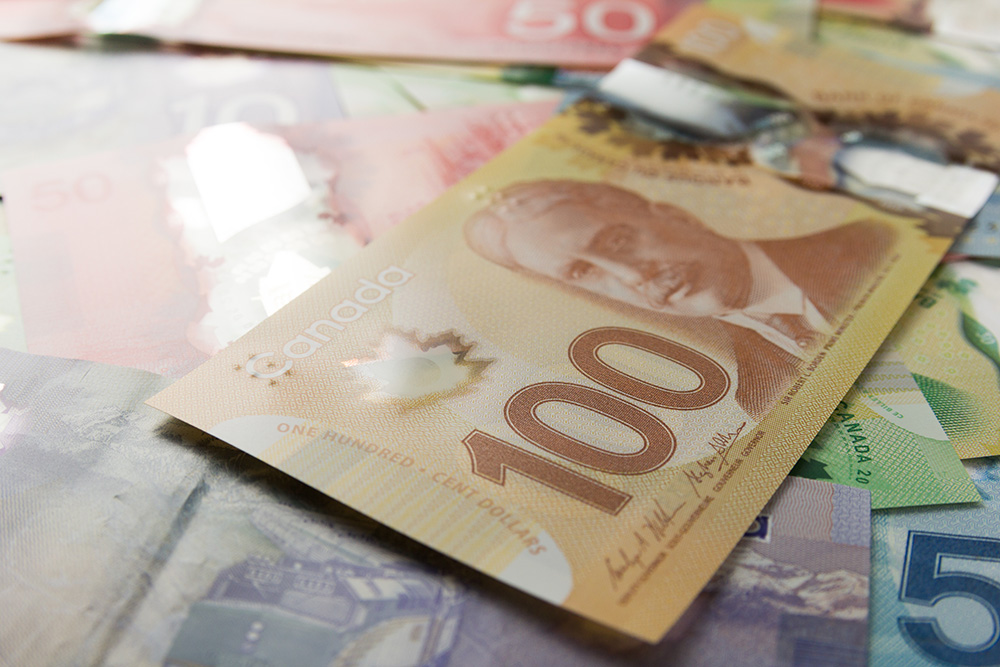 11. Chief Financial Officer – Earnings Potential $140,000 – $200,000
Always in the list of highest-paid positions, the Chief Financial Officer is the pinnacle of the climb for any members of the internal accounting team. In Ottawa, our tech sector has placed a premium on CFOs to be able to steward and reassure investors for a wide range of start-ups. Not to mention the more established companies on the road to their IPO.
12. Chief Technology Officer – Earnings Potential $128,000 – $156,000
In a start-up trying to get its first project off the ground, it's not uncommon for the CTO and the CEO to be the same. However, as the organization develops, separating the role makes good sense for any tech company's development strategy. In a city like Ottawa, with a well-developed tech sector, an experienced CTO, who understands how to lead a tech project through development and into the market, is going to be able to command a sizeable salary.
13. Industrial Electrician – Earnings Potential $80,000 – $100,000
When thinking about a lucrative and rewarding career, skilled trades are too often overlooked. An industrial electrician, can find more than enough work to keep busy and always land in the list of highest-paid professions in Ottawa. Similarly to Engineers, this position requires a level of skill that is very often harder for employers to recruit. Despite the range listed, there's great potential in this trade for further growth beyond.
14. Aircraft Pilot, Corporate Jet  – Earnings Potential $98,000 – $167,000
While still a bit of a niche profession, there is a growing opportunity in piloting corporate jets. In Ottawa, with the continued influx of multinational tech companies, in addition to the wide array of diplomats already in the vicinity, the Ottawa airport is seeing an increase in this specialized type of transportation. For the aspiring pilot looking for the ability to control their career is usually afforded by the large public carriers, but the Private Jet path now provides a high paying and exciting alternative.
15. Logistics Director  – Earnings Potential $98,000 – $121,000
Managing product distribution, overseeing freight, and generally being the person who ensures a product gets to the consumer is still among the top paying jobs available. In Ottawa, we continue to see plenty of opportunity for logistics professionals. Even with considerable growth in the software side, health care and scientific technology development here in the Nation's Capital Region has meant local manufacturing of highly specialized instruments. Not to mention the influx of construction materials to support the development of our growing infrastructure.
16. Frontend Engineering Lead – Earnings Potential $160,000+
Ottawa continues to attract web developers from across the country to our ever-expanding tech hub, and being able to lead Frontend Engineering as a developer and project manager, with an eye to client needs will ensure that Frontend Engineers stay in the top paying professions in the Capital Region.
17. Full Stack Developer – Earnings Potential $60,000 – $160,000
The more major tech companies locate in Ottawa, the greater the demand for Full Stack developers will become. For companies, the likes of Google and Facebook, being able to shift from Frontend to Backend development allows for considerable versatility. Having an adeptness for shifting focus on a project, Full Stack Developers can also earn considerable dollars.
18. Database Administrator – Earnings Potential $100,000
If planning, managing and backing up information is what you love to do, Database Administrators in Ottawa can earn a considerable living keeping everyone else organized and up to date. In what can sometimes feel like the "wild west" nature of a tech start-up, the Database Administrator is a well-paid enforcer of order.
19. Computer Hardware Engineer – Earnings Potential $100, 000+
While tech development today often glamourizes the application portion, designing the evolving hardware components that the future of applications will run on is still an essential and well-compensated position. Ottawa has seen considerable growth in health sciences component manufacturing, but the specialized skills developed are already finding their way to consumer product creation.
20. Analytics Manager – Earnings Potential $115,000+
An essential part of both the software and marketing teams, the Analytics Manager can monitor, in real-time, the way end-users are interacting with a product. Also, through A/B testing the Analytics team make refinements that can be the difference between a huge success and a market flop. It's why the team lead consistently makes a salary that puts them on the highest paid list.
Are you interested in taking your career path to new levels? Let us help! Get in touch with us.