In the past, a polished and thoughtful resume was enough to highlight your skills and career experience to stand out enough in order to land an interview and perhaps a new position. However, as the job market becomes ever more sophisticated and the competition increases, employers are looking for new tools to aid in their selection process, and job seekers need to find ways to emerge from the ever-growing pile of resumes submitted for each open position.
New technologies provide new opportunities to stand out but also a need to adapt to the changing realities of the market. The digital world offers an excellent opportunity to sell yourself as a professional, but it also offers employers a method for reducing the number of applicants they are considering by digging into a candidate's technical capabilities and mindfulness about their digital life.
As we all know and experience each day, people are putting their lives online for all to see. The days of keeping your personal and professional worlds isolated from each other are quickly vanishing from memory. Where once you could hand-pick references, now it's possible for anyone to get some sense of who you are from your online persona and quickly size up if that matches what you have on your resume, or what you're presenting as the "truthful and authentic" you.
Going beyond the resume is about curating your life in a way that makes it all bind together cohesively and gives you the most significant opportunity to attract the attention of the employer. Let's look at a few ways you can have the biggest impact on your perceived value to organizations.
Curating your Social Media Presence
When platforms like Facebook and Twitter launched, they were considered interesting curiosities. Connect with old friends, play games, and share photos of your kids. It was all in good fun and an extension of your social life. As the platforms have become more sophisticated and people spend more of their time engaging online, it's essential that you realize they are increasingly becoming part of the hiring process. It is therefore crucial that you take steps to make sure your social media channels are working for you, not against you.
A 2018 CareerBuilder survey found that 70% of employers are using social media to screen candidates during the hiring process; that number goes up to 74% for IT professionals. Moreover, in case you think not having a social media presence is the best policy, 47% say that if they can't find a candidate online, they are less likely to call that person in for an interview.
The survey went on to ask what employers are looking for when scanning your social media accounts:
58% are looking for information that supports their qualifications for the job
50% want to see if you have a professional online persona
34% are looking at what other people are posting about you
22% want to see if there is a reason not to hire you
So how do you create an online presence that helps sell you to prospective employers? The answer is to become an active curator of your digital life.
Start now and scan backwards for anything that may not present you in the way you would want an employer to see you. If you find tweets that you question, delete them. The same goes for your Instagram posts. When looking through your Facebook timeline consider hiding posts or removing a tag from any potentially problematic images. Also, while LinkedIn is usually much more professionally focused and less prone to problems, do a quick scan, just for your peace of mind.
Of course, you could merely set these profiles private, but remember that most employers are looking to get a sense of you through your online persona. So why not curate it for them? If they are going beyond your resume, you should too! Just be sure, once you're happy with how your past looks, turn on Timeline Review. By doing this, it will mean that whenever someone tags you in a post, you get to decide if it appears on your timeline or, if you would prefer, to remove the tag. This way you won't get caught off-guard with a post that is in poor taste.
Next, consider being strategic with what you post going forward. If, for example, you're involved in volunteer activities, photograph and share those online. If you're passionate about a particular area of your profession, share articles and discuss what it means for your sector. If you're actively networking in your industry, try to capture a quick photo of the people you meet with and ask if you can tag and thank them online. Social media is a reciprocal relationship. Your presence is shaped by how you interact with others. By curating content and engaging in respectful discourse, you can help support your resume and bring it to life.
The CareerBuilder survey also found that 43% of employers use social media to check on their current employees. So even if you're not thinking of changing jobs at the moment, it's still a great time to start curating your feeds.
A Personal Professional Website
With so much focus on social media, having a personal website can seem like an unnecessary effort. However, it's now easier than ever to create one, and it further provides you with a measure of control to shape your personal and professional narrative in a couple of fundamental ways.
First, it's your little corner of the internet. More than a resume, you can take the space to develop whom you are as a professional, using samples of your work, testimonials from people you've worked with, and even accessing the photo or video features to help prospective employers get a more genuine sense of who you are.
With a personal website, you don't have to worry about fitting everything on one or two pages. If you've taken additional courses, these can have a separate section. If you've done any work in personal development, for example, the 16 Personalities self-assessment this can be shared in another section. Also, possibly one of the best uses of a personal website is the blog feature. If you've taken the time to write about your field, this can be a powerful demonstration of capability and interest in your career. Of course, it should go without saying that having a link to your resume as a PDF on the site is also a good idea.
A survey of HR Professionals conducted for Research Now found that:
68% of HR professionals are looking to assess personal qualities that aren't perceptible from a traditional resume
50% believe a personal website helps to "humanize" a candidate
34% agreed that a personal website can provide a competitive advantage in the job market
40% would be more inclined to contact a candidate with the personal website when considering two candidates with seemingly equal qualifications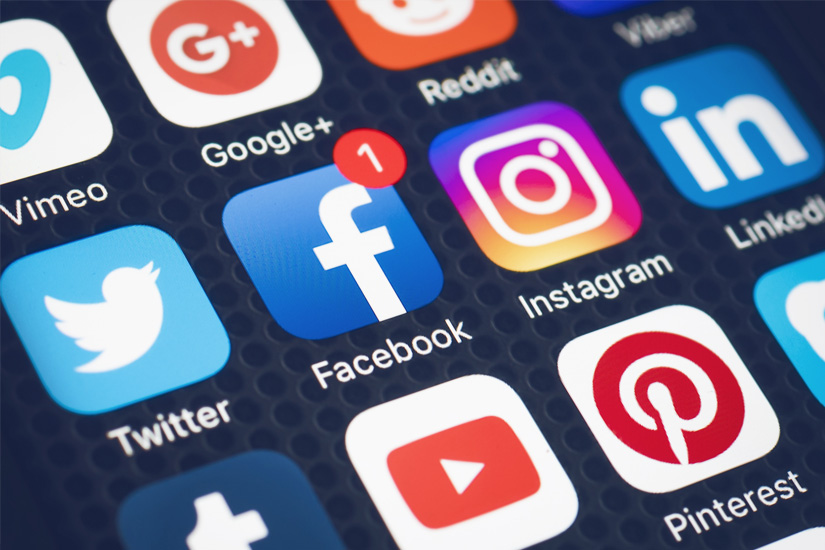 Beyond controlling the tale of "you," a personal website helps you curate, at least to some degree, search engine results, increasing the likelihood that when a prospective employer googles your name, your site is going to be near the top of the list, providing a positive touch point to the person searching your name. To give yourself the extra push, make sure your site links to credible industry journals and where possible, get legitimate professionals to link back to you from their website. Getting others to share your content is also an area where using the blog or video features are going to be of real help. Any content you create can then be shared through your social media channels, where it will be hopefully picked up and shared by others.
There are several excellent platforms that require little or no technical experience for you to get set up. They all provide professional looking website templates that can help you get that edge over the competition. A few of these are WIX, SquareSpace, and Weebly which was recently acquired by online payment processor Square Inc. All of them use drag and drop technology, so you don't have to learn to code before getting started.
Your Professional Portfolio
For those who work in creative fields, a portfolio has been a staple going back almost a hundred years. However, as the competition heats up across most sectors of the economy, having a tightly curated package of materials that demonstrate your capabilities has become an advantage in almost all industries. A professional portfolio is perfect for sharing with key figures in your network at coffee meetings or for using as a leave behind after a job interview. When being compared side by side with a stack of resumes the HR team has after a series of meetings, your portfolio is going to stand out.
If you're new to having a portfolio, it's a great place to compile several things to help round you out as a professional.
Things you could include:
Your resume or professional bio,
Any letters of recommendation or client feedback,
Awards and recognitions
A listing of training you've done and courses completed
A selection of work samples
Project outlines or write-ups
A list of key accomplishments
The Follow-up Project
This approach is not for every situation, but occasionally it will help you set yourself apart from the other applicants. When during an interview you have the opportunity to discuss a particular problem the employer is facing, make a note of the critical details. Immediately following the conversation, take a bit of time to assemble your thoughts and transform your solutions into a theoretical case study, providing a few options and the potential outcomes of each course of action. If you feel confident, include a recommendation and send the report to the hiring manager. While this may seem a little bit like you're giving your work away, its a great way show you're taking their problems seriously and that you're eager to get to work solving them.
Thank You Notes
Strangely, sending a thank you card after an interview is a bit of a lost art these days, which means it's a perfect way to set yourself apart. While most employers expect to get an email shortly after they've seen you, sending an actual card in the post, these days, will mean you won't get lost under a pile of email messages. It doesn't have to be much more than a simple note of thanks, but it will demonstrate that you are sincerely interested in the position and possess the good sense to appreciate the people who give you an opportunity.
Going beyond the resume is ultimately about finding ways to stand out from the crowd and assist future employers in getting a sense of who you are and why you're the best candidate to join their team.  At LRO Staffing, our strength is building lasting relationships with job seekers and employers. If you're looking to make a career change, we can help you think through how you can best go beyond your resume and take that next measure to a new job.