When considering the topic of employee onboarding, one of the first things to remember is that no matter the size of your organization, investing time and attention into a proper onboarding process is essential.
As the old model of lifelong employment continues to unravel and evolve, it's no longer good enough to assume an employee will jump in, learn the ropes, and settle down into a being a long-term, loyal, employee. Much as it was, employers that started to change the rules of employment to suit the ebb and flow of economic trends, employees have in turn began to think of themselves as independent operators. No matter how committed to a cause they are, they now need to look out for their own wellbeing first and foremost.
This sense of independence is most apparent in the first days and months of an employee starting with a new company. While the following stats are from the US Bureau of Labor Statistics, from our experience, the numbers don't change drastically north of the border.
One alarming statistic states that 20% of workers leave their new employer within the first 45 days of starting a new position. Beyond that, 33% look for a new job within the first six months at their new company. And, maybe the most noteworthy statistic when considering the importance of an effective onboarding process is that 90% decide within the first six months if they plan to stay with an employer or start looking again.
When you consider how much time, energy, and resources go into acquiring the talent you need, it would seem a considerable waste to be repeating the process over and over for the same position.
As the old expression goes, you never get a second chance to make a first impression. This, of course, means that as an employer, all of the details of welcoming a new hire to your company should be sorted out the moment they accept the offer. In doing so, you can ensure that your new team member is setup up for success and will feel connected and supported.
This is our list of 12 keys to smooth employee onboarding.
1. Onboarding Starts Before the Employee Does
As soon as a candidate accepts an offer of employment, your onboarding process needs to begin. The first thing to do is to have a welcome conversation and discuss when that individual's first day will be. To provide comfort to your new employee,  sort out what time they will arrive and who they will be meeting with upon their arrival. Do you have a corporate dress code? Are there parking considerations, local construction? Any details you can arm them with will display your consideration for a smooth transition into their new role and go a long way in making them feel more comfortable. No matter how excited your new hire is, there is always going to be a little of that "first day of school feeling" to overcome. You will also want to make sure that you follow up your phone call with an email reiterating what you've discussed. Starting a new job can be stressful and having all those details in writing means they can feel assured they have all the information they need.
2. Day One Plan
If possible, have a team coffee as the first meeting of the day. In that welcome conversation that you had, tell them not to bother getting a coffee on the way in, it will be provided. Schedule the immediate members of their team to get together and introduce themselves in a relaxed environment.
Following the intro coffee, you will want to have an agenda for their day, one that is sent to them in advance. A tour of the office, where they are going to sit, and a general orientation to the culture are perfect to get things going. Try to arrange a Human Resources meeting early in the day as well. This way they can get their employee handbook, start the conversation about setting up their benefits, and generally feel officially launched as an employee. Once you've wrapped up the official HR portion, give the employee some time at their desk. Of course, you need to make sure their computer is set up (if they use one), and all the passcodes and software they need is ready and waiting for them. Let them look at the handbook, the company website, arrange their desk, text their family, whatever they need to do to feel they have arrived.
Now, because you gave them a first-day agenda, they won't feel abandoned during this break. And, if you can make the next item a lunch-out with a couple of team members, it will further assist in the welcome transition. First-day planning is all about giving the new employee enough structure to make them feel comfortable, welcome, and at ease but enough free time so they don't feel overwhelmed.
In the afternoon, try to arrange a series of meetings with different departments and make sure they know who to ask questions to should they arise. The same Bureau of Labor Statistics reports mentioned earlier indicate that 4% of new hires don't come back after day one. While not a huge percentage, you can be sure that how welcome you're made to feel on that first day is going to get you thinking, one way or another about your future with the company.
3. Steep Them in the Vision and Values
While CEOs often have considerable demands on their time, it is tremendously powerful if you can arrange a meeting, early on, for your new employee to sit down with the CEO or upper management for a vision and values conversation. Understanding the core operating principles of the company is essential for onboarding any new employee, and hearing it from the person responsible for setting the course and guiding the organization goes a long way to getting staff to live and breath those same values.
Ideally, this could happen as part of the first-week plan, demonstrating to your new hire that they are a significant part of the business, no matter what role they are performing within the company.
4. First Week Plan
While the entire first week doesn't need to be as structured as the first day, it's crucial that you create a series of calendar items for the new staff member to attend throughout the week. It is an excellent opportunity for them to have second meetings with some of the employees they met on day-one and ask follow-up questions now that they are starting to piece together the office culture. It's also vital for the new hire to feel like they are being brought into the group instead of left on their own to start to piece things together. One of the most common things we hear back from candidates is just how excited they were on day one, only to feel left adrift as their new colleagues seem almost too busy to interact with them.
5. Give Them an Office Buddy or Mentor
Human beings are social creatures. We need to establish connections with other people to feel safe, productive, and content. With this in mind, we recommend matching new employees with a staff member who has been with the company for a little while. This teammate will be their go-to person for office culture questions and general assistance. While it can go a long way to make the new team member feel like a part of a new group, it also serves as a device to transform some of your more established employees into ambassadors for your brand and reconfirm your commitment to them as valued team members in a mentorship capacity.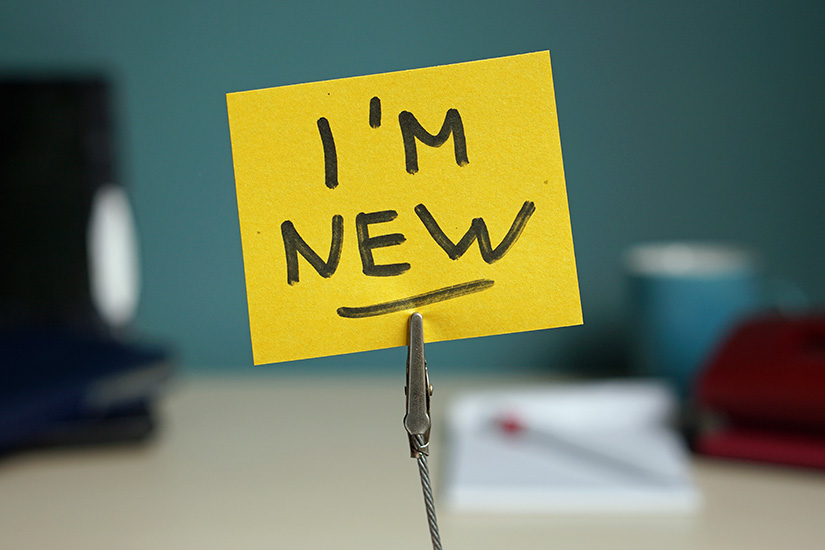 6. Provide a Safe Space for Questions
As we all know, there is a lot of information coming to you quickly when you start a new job. Making sure your new team member has a safe place to ask "silly" questions is an integral part of settling them into their new role and the office culture as a whole. No matter how similar the company may be to their last office, there are always going to be little idiosyncrasies that are going to take time to get used to.
7. Remember That People Learn Differently
Some employees do great with a manual, others need to ask a lot of questions, and still, others need to do it themselves before they can truly understand. Keep in mind that the same method isn't going to work the same way for everyone and keep your onboarding process flexible and able to adapt to the unique needs of the new team member.
8. Communicate Expectations Clearly
People always work best when they know what is expected of them. During those early days of any new employment, there is a lot to take in and get used to. Be sure you spell out very clearly what you expect in those first few weeks. It can put your new employee at ease if you say to them that the first week is all about learning and that you're not expecting them to do anything other than absorb new information and ask questions. As they start to settle in beyond that, you can begin to layer on the tasks you're expecting them to complete. Before long they will have the rhythm of the company, ideal work output, overall pace, and will often be able to take more control of their workflow.
9. Use the Customer Service Approach
One of the great opportunities for a company as a whole when onboarding a new employee is to treat that person as if they were a prospective client. In each of the departmental meetings, sell them on the work that each team does and imagine they have the power to award you a big contract. The enthusiasm you covey as part of this process is not only good for getting the new person excited about their position but also reminds the team about why they wanted to work for such a great organization in the first place.
10. Take Your Time
We know this expression is so overused that it's almost cliché, but the onboarding process is a marathon, not a sprint. You're never going to cram everything you need new hires to know into the first week, the first month or even the first three months. The process needs to be clear;  the structure needs to be followed, and be ultimately brought into the fold, it's going to take them living in the job for a bit of time. No matter how much they take in, there are always going to be things that don't click until sometime down the road, and that's ok. The critical part is that you create a culture where they feel it's still ok to learn and ask questions. When an internal culture develops that expects staff to simply "get things," you are going to end up with employees at various levels of integration and no way to rectify the situation.
11. Departmental Rotations
Often when people start in new positions, there is such a desire to get them up and going quickly, that basic onboarding processes sometimes get missed and it doesn't seem feasible to have anyone doing things that aren't their job. However, if done correctly departmental rotations can help overall productivity and lead to a culture of understanding. Ideally, have one day a week where you have your new employee spend half a day working in a department other than their own. They get an opportunity to see how each department functions and the value they bring to the organization as a whole. This also goes a long way to fostering camaraderie and empathy, especially at times when the going gets more intense. Depending on the size of your company, you could expand or condense the period over which you run the rotations. However, for the best results, try to keep it within the first six months of a new hire.
12. Transition
If you consider the onboarding process as a critical part of the life cycle of an employee, you will see that it never truly ends, but transitions to something new. As the team develops, there are always going to be people at varying stages able to contribute to the culture in different ways. Once a staff member has been with the company for more than a year, they are in the perfect place to become an office buddy to another new hire or to guide someone on a day of departmental rotations. The efforts you invest in making sure they live the brand and culture early on will help ensure that you create a team that cares about your business, the office, and the customer.