The idea of swiping left or right as a metaphor for quick decision making has quickly gone from the world of dating apps to almost everywhere in the modern world. We are continually bombarded with so much information that most people are being forced into making lightning quick determinations of whether or not a particular piece of content or information is worth their time to engage with.
Job listings are not immune to this phenomenon. The changing nature of work has meant that most people will have several, if not more, positions at many different companies throughout their careers. To keep up with this occupational fluidity, numerous providers have sprung up to give access to the many opportunities available.
CareerBuilder, Indeed, Eluta, Neuvoo, Jobboom, Glassdoor, Monster, Simply-Hired, and even our own LRO Job Search are just some of the job aggregators you'll find. LinkedIn's success as a career search site has inspired both internet search and social media companies like Google and Facebook to also see an opportunity to include job postings among their offerings.
What this means for you, as an employer, is that your job descriptions have to work a lot harder than they used to. Your posting has to stand-out in an already incredibly crowded field, and get the right people, to swipe right so-to-speak, at the right time.
Job Descriptions are a Communication Tool
At its very core, a job posting is an advertisement for your organization. It has something to sell to a select target market, and it needs to be written as such. Before you begin writing, spend some time considering who you are speaking to and why your company is the best place for them to take the next step in their career. If you have an existing public-facing campaign, this is a great place to glean insights into how your organization presents itself to the world. Without one, you'll need to consider what effectively captures the essence of your company. Possibly you're the place for AI innovation, or making eCommerce better for everyone, or even keeping families connected. The idea is to find your corporate passion and connect it to why someone would want to work at your company.
Your Finished Piece Needs to Be Flexible
Now that you've thought about your corporate focus and communicated it as a single idea, the execution of the message needs to be malleable. As mentioned above, there are a variety of digital platforms where you can share your job description, and they will each present it a little differently. However, there are also opportunities to post it as a Google ad, on Facebook for Business, or even convert it to an Instagram post. With so much variety in digital dissemination, the tighter you can keep the core message, the less opportunity there is for something to get lost or misunderstood as people share it throughout the web. Furthermore, by creating straightforward content, your current employees will feel confident distributing your posting through their networks and beyond. All of which help build their social capital and expand your overall reach. We'll provide some exceptional sharable-content examples below.
The Breakdown
Now that you've given your overall positioning some thought, we're going to break down the various sections of your job description and walk through how to make them more appealing to prospective candidates.
1. A Straightforward Title Isn't a Bad Thing
For several years now, there has been a trend of companies getting clever with titles. In an attempt to appeal to a younger demographic, all manner of playful endings has been tacked onto position names. Obscure modifiers such as Guru, ninja, or magician have popped up everywhere. A few real examples we were able to pull from current job boards were Full-stack magician, Data guru, and Legal ninja. And while the intent is to make the position seem more engaging, in reality, candidates are often left feeling confused.
When creating a title, clarity is essential. You can still be playful and communicate your company culture in the posting, but the title should be direct and to the point. If a prospective candidate can't understand what job you're filling and the relative seniority level of the position, they are very likely to move on to the next posting.
2. Start With a Captivating Summary
Too often, job postings go straight from the title to a list of qualifications, or a company overview. In both cases, you're likely encouraging prospects to move on to the next listing.
The first thing to follow the position title should be a summary of why the job exists. Ideally, between one and four sentences, it will explain the primary function of the position and how it interacts with the rest of the company. When you're attempting to craft this section, try to think of what problem this person will be solving for their would-be team and for the company as a whole. It's also a good idea to use language that invites candidates and allows them to feel the possibility for themselves as they start to read your description. For example, Come join a great group of coders, is simple, but says to the reader that you are a welcoming organization.
3. The Langauge You Use
Research conducted by the augmented writing platform Textio has continued to stress the importance of simplifying the language in job descriptions. Of course, your posting will need to use language appropriate for the profession, but being overly verbose or periphrastic will only serve to push qualified candidates away. The research shows that the more complex a sentence is, the fewer candidates will apply for the job. Furthermore, the first groups to self-select out are women and visible minorities. Your job posting functions as the first introduction many potential applicants have with your company and gives them the first taste of what it would be like to work there. With this in mind, if you're looking to attract talent from the broadest range of applicants, you will want to consider how your language might be perceived. In the research, sentences with about 13 words attracted the most applicants. Not to mention, postings with an "equal opportunity" statement fill an average of 10 percent faster.
4. Bulleted Lists are Waining
Another interesting takeaway from the Textio research is how the use of bullet points affect who applies to your posting. If a job description uses a considerable number of bulleted lists, the number of women who apply will drop substantially. The same is true the other way, too few, and men start to drop off. The best solution seems to be to keep bullets to 1/3 of the description. Although it's worth noting that the study indicates that the success of job listings with fewer bullets have been trending up overall, suggesting the number needed to encourage the broadest range of applicants may continue to decrease.
5. Edit Internally
Once you have your first draft of the Job Description completed, be sure to shop it around the office. Not only will it build a feeling of inclusion with existing staff, but their insights may be invaluable in helping to craft the posting to appeal to a prospective applicant. Current employees live and breathe the company, and can very often be your best salespeople when it comes to recruiting. Especially if you refine the job post into a sharable social media piece.
Distribution
As mentioned at the beginning, there are a variety of ways today to get your job descriptions in front of prospective applicants. And while there are more career platforms than ever, taking advantage of social media sites to share your position far and wide can be one of the best ways to get a significant range of diverse applicants for your team to review. Of course, the approach has to be slightly different than posting to a job board. It's true that merely saying you're hiring can generate some interest. This is particularly true if you work for a well known, cutting edge company. Although to attract the right people using social media, you need to go back to that one idea that speaks to what your company is about. The next step is to overlay how the position you are hiring for fits into that idea and then distill it into an engaging manner by way of a series of posts. The great thing about digital media is that you can often test several options at minimal expense.
A brilliant example we found was Verizon hiring for a Software Developer using Instagram to deliver the message. Gamifying the post made it infinitely sharable and allowed qualified applicants to be in on the joke. This also encourages them to spread it through their networks, even if they are not looking for a new position.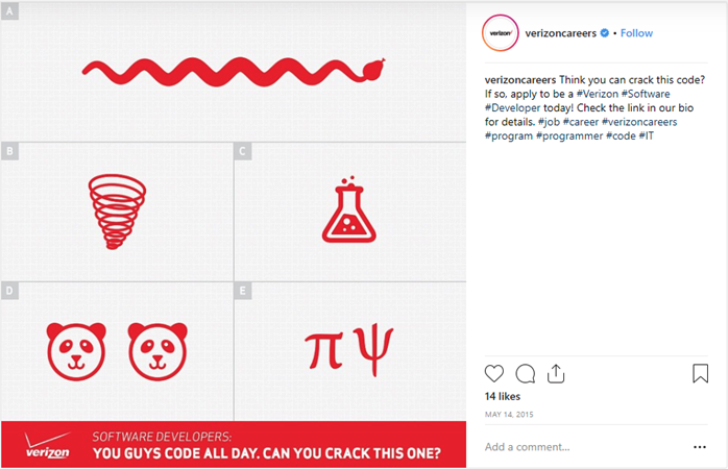 Another great social media posting we came across was Disney's use of Facebook to attract candidates to their Finance and Accounting department. By spotlighting an existing employee, they were able to demonstrate opportunity, commitment to their team, and fun. All things you already associate with their brand only repackaged for recruitment.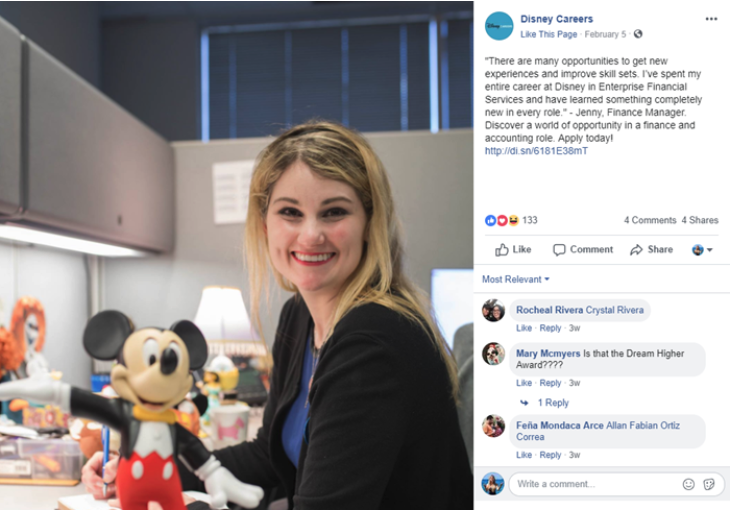 And finally, Galileo Learning created this great YouTube recruitment video for a Lead Instructor. The piece shows you precisely what you can expect from the position and uses current employees to welcome the right candidates to apply. At just under two minutes long, this video gives you enough information to know if you want to look further, and the tone encourages people to share it through their networks.
Rely on Experience
If you're trying to craft the right job description and understand how to take advantage of all the various distribution channels, we can help. At LRO Staffing, we have a collective experience of more than 300 years in the recruiting business, with an over 94 percent retention rate since 2005. We are Ottawa's staffing specialists, working with skilled professionals and innovative employers to make sure the right people swipe right for the right career opportunities.